Accepting Payment On Your Website
Webready has made collecting payments from your guest easy. A Booking Engine and a Stripe Payment Gateway are necessary in order to receive payment from your guests. This article would show you how to activate your Booking Engine.
---
You must have an active Booking Engine subscription to receive payments from your guest.
To activate your Booking Engine subscription:
In your Webready account, select App Store on the left navigation bar.
Log into the Tokeet App Store
here
.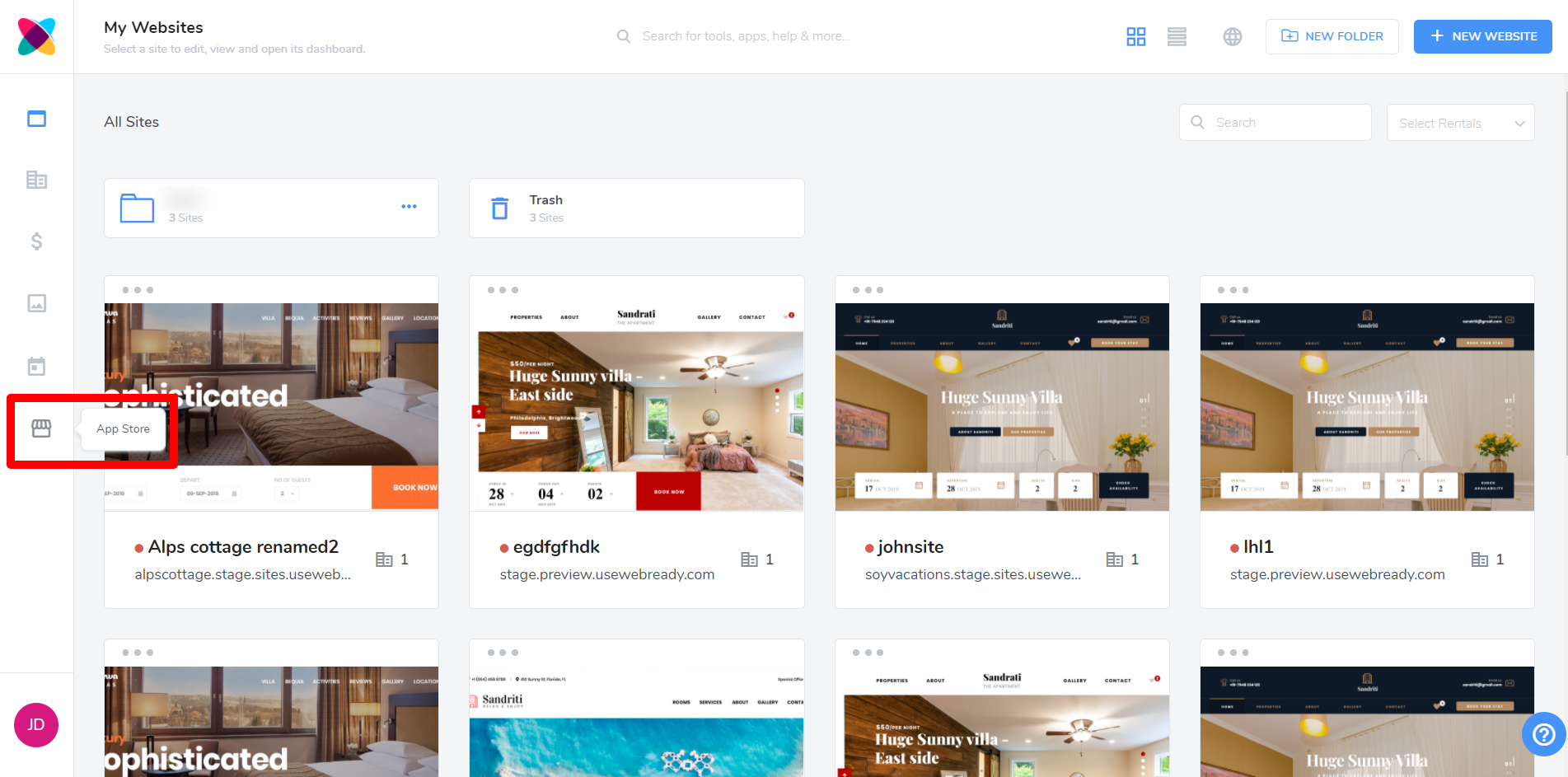 The Tokeet App Store would then be opened in a separate tab in your browser. Locate and select the Booking Engine.

Click subscribe.
---
Enable Bookings
Once subscribed, users can now enable bookings on their websites.
If you have an inactive Booking Engine subscription, you will not see the option to Enable Bookings.
To Enable Bookings on your website:
Select Websites on the left navigation bar.

Click into an existing Website and toggle the Enable Booking from OFF to ON.
---
Important Notes
To receive payment, you will need to create an invoice in Tokeet, Sympl or directly within Webready with the use of the Webready Invoicing app from the App Store.
If the card details were successfully saved in Stripe then you will be able to click the "Pay with Card" button to charge the guest. If details were not saved then you will need to send the invoice to the guest to complete the payment.

For steps on how to create and send an invoice in Webready please review

this article

.

A default gateway must be set. When using multiple gateways, payment rules should be added for the rentals to direct payment to the correct gateway.
If there is no Stripe Payment Gateway, the guest will be unable to book and will be prompted to send an inquiry.
---
---