App Store Overview
The App Store is a digital store where you can find a variety of applications that can be purchased to enhance your Webready experience. To access these apps, you will need to subscribe to them in the App Store.
---
Accessing the App Store
You can get full access to all of the products by clicking on the App Store icon in the left navigation panel: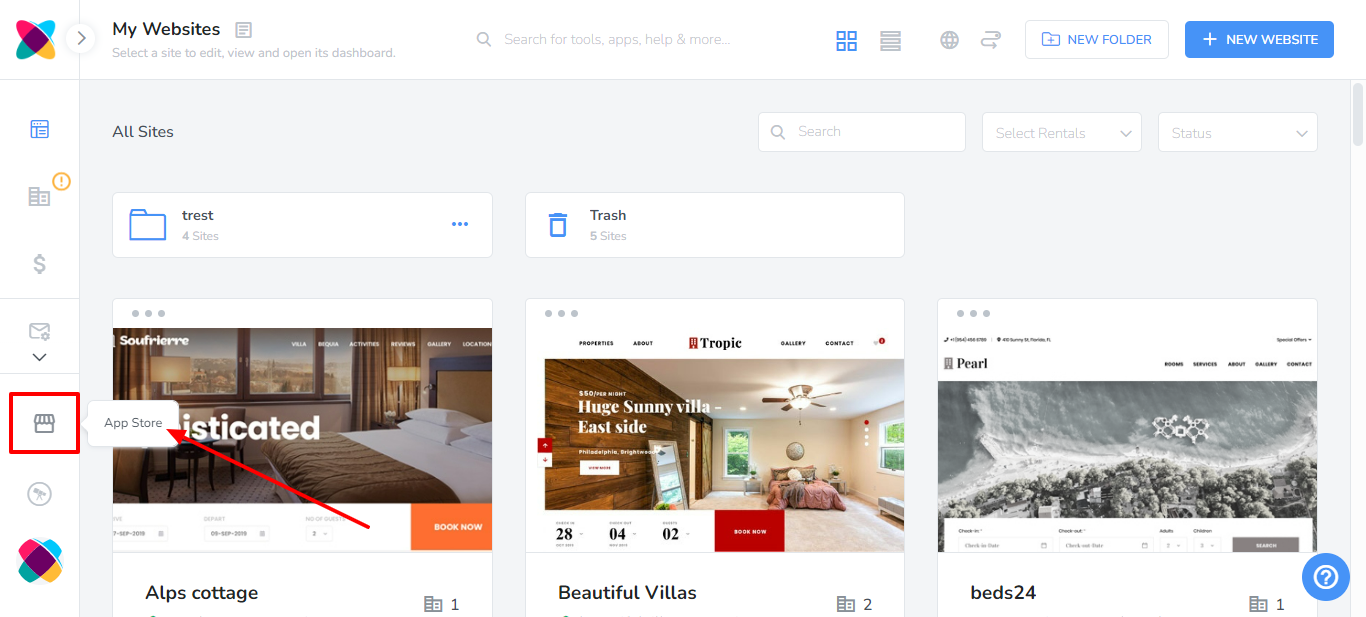 Applications List
Browse through the available apps by either scrolling down the list view, using the search feature or by using the Category filters on the left panel.
Each app will display a brief description of its purpose, along with its price and a rating.
Click the app to view a more detailed description and an overview of its functions. The app's status will be shown here.
To subscribe to an app, click on the "Subscribe" button within the app details view.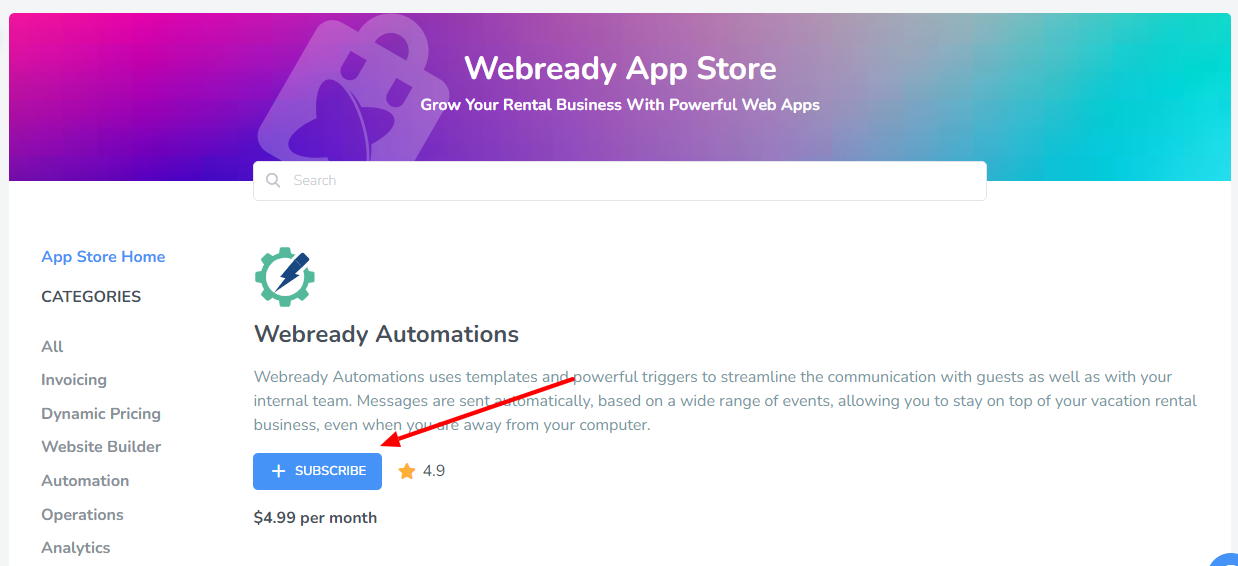 Categories Filters
Within the App Store, you will also see a Categories list that shows the different types of applications that can be added to use with Webready.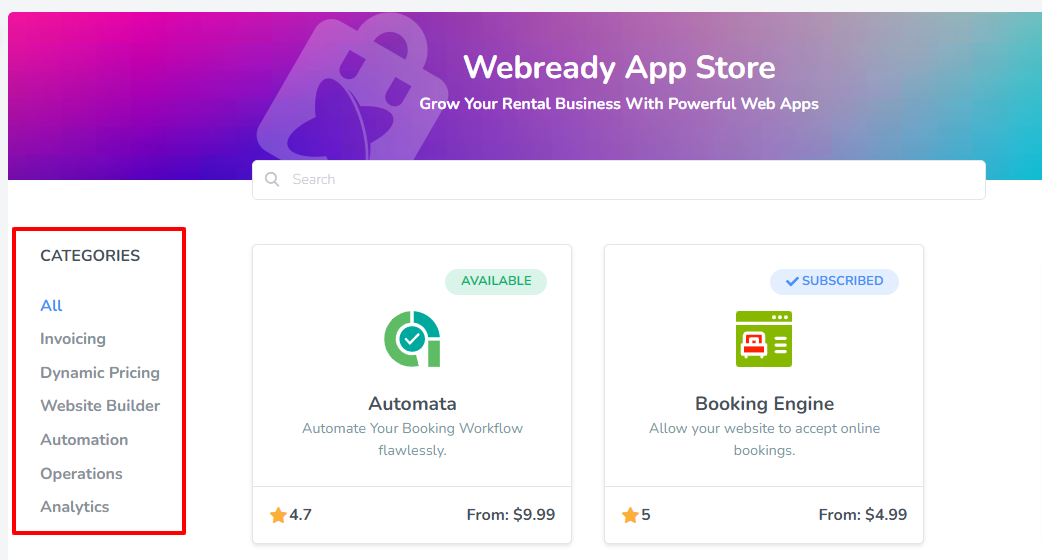 ---
---