Booking Form Presets
The Booking Form Settings allow you to customize the look and feel of the booking process. However, we have included Booking Form Presets which are pre-built templates of the booking form, which allows you to easily select one that best suits you.
To get direct bookings and adjust Booking Settings for your Webready website, you must first subscribe to the
Booking Engine app
from the
App Store
.
---
Navigating to the Booking Form Presets:
To select a Booking Form Preset, you will need to go to the Website Editor and select your Booking page.
Select the Booking page
After navigating to the Booking page in the Editor, click on the Preset icon for the Booking Form.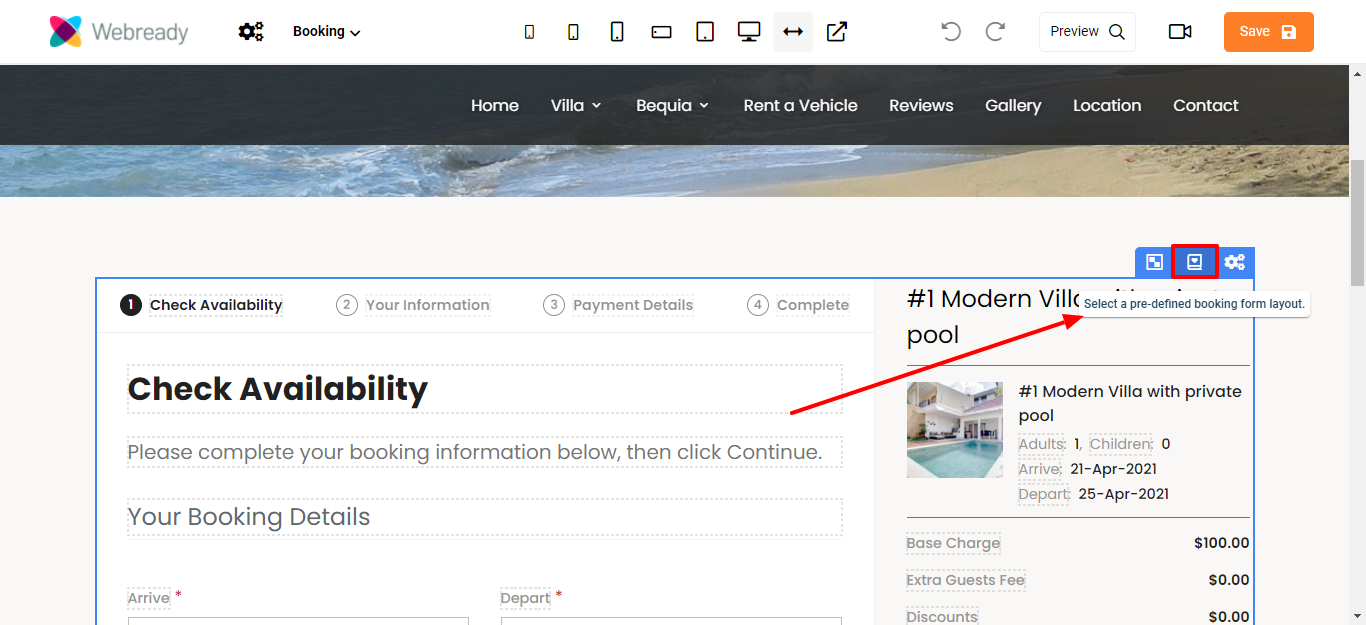 You will be able to choose from various templates: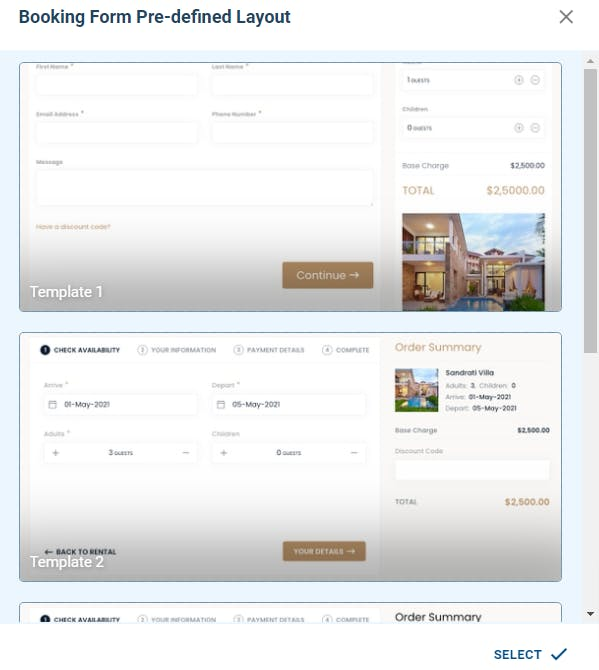 Clicking on the "View Full Image" icon will allow you to see the entire template and navigate through each one: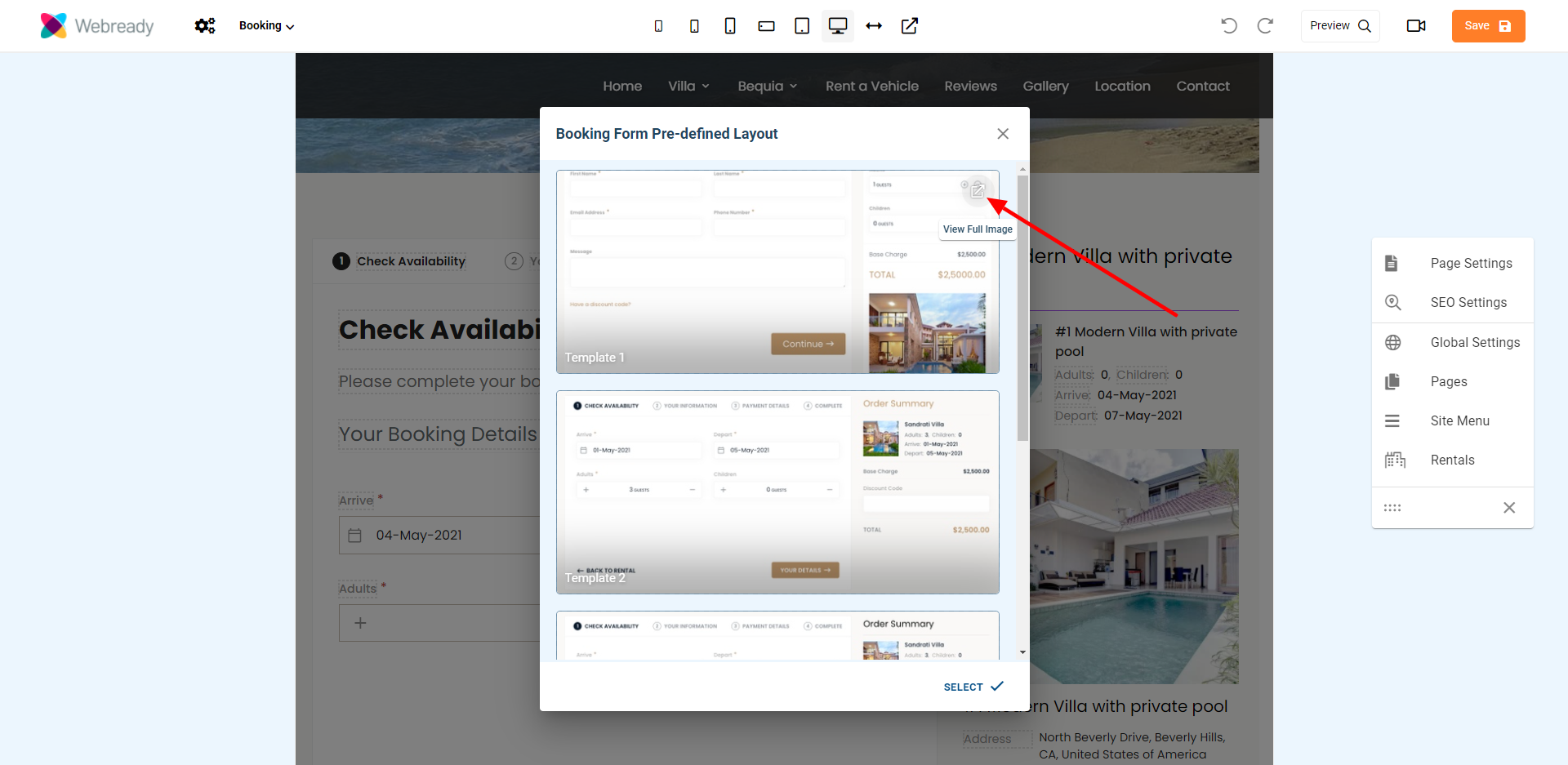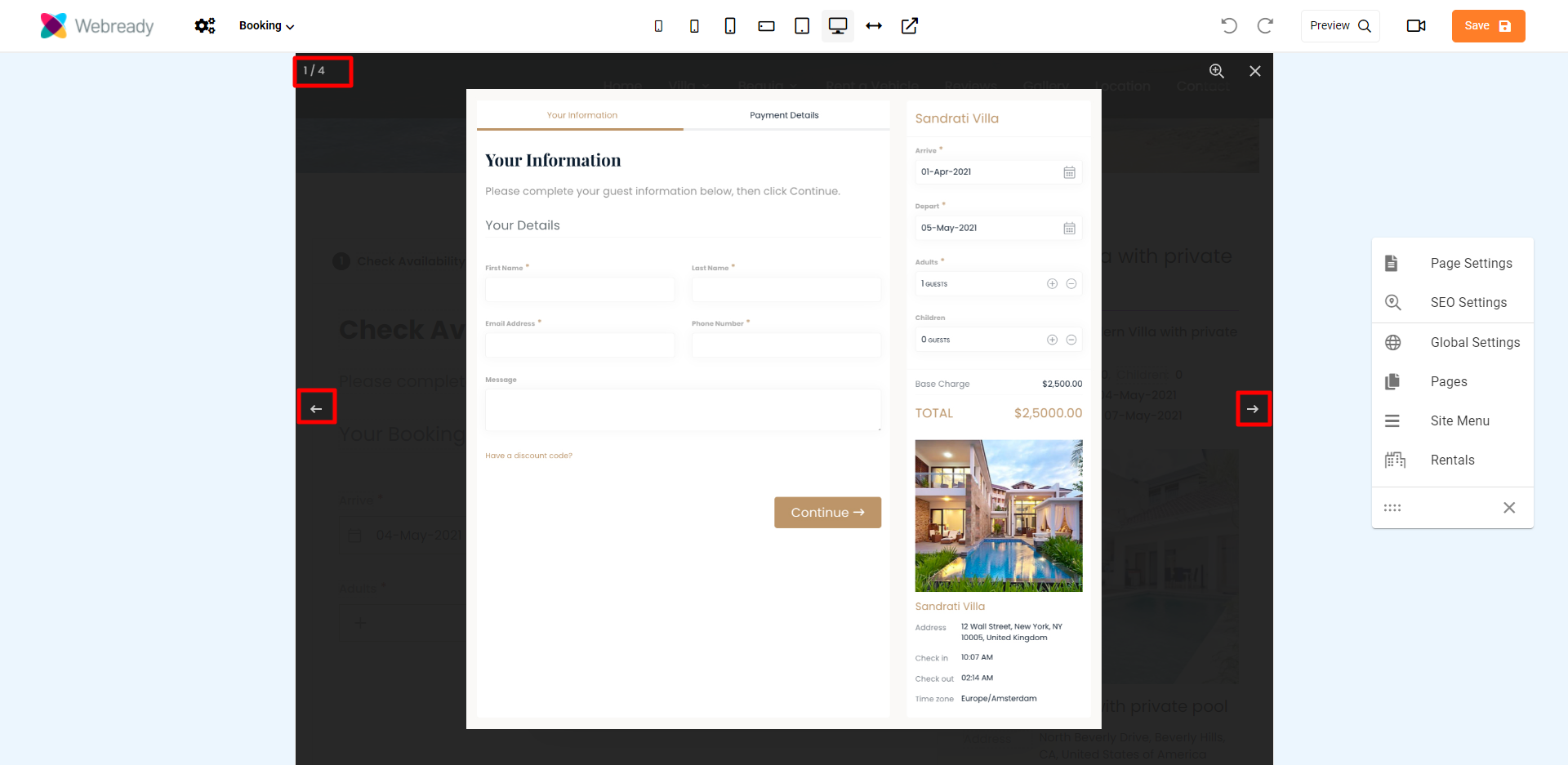 Click on your desired template then click Select.
If you will like to finetune the template after applying it to your Booking Form, you can adjust your Booking Form Settings. For more on this, please see
this article
.
That's it!
---
---